Storytelling
NESPRESSO SUSTAIN.ABILITY
I drink, but I do recycle too!
What should a recycling container for Nespresso aluminium capsules look like? How can Nespresso drinkers be encouraged to recycle? The original Nespresso paper shopping bag is modified in format and material – to double function as a recycling container ("Grand Cru Collector").
While the portrait format of the new design fits standard trash cans under kitchen sinks, subtle messages on the capsules encourage users to recycle. The online Grand Cru Collector's Club and 24/7 disposal on the store front further improve the recycling expeiencee (Assistance: Justus Kränzle, Photos: Pia Mayer).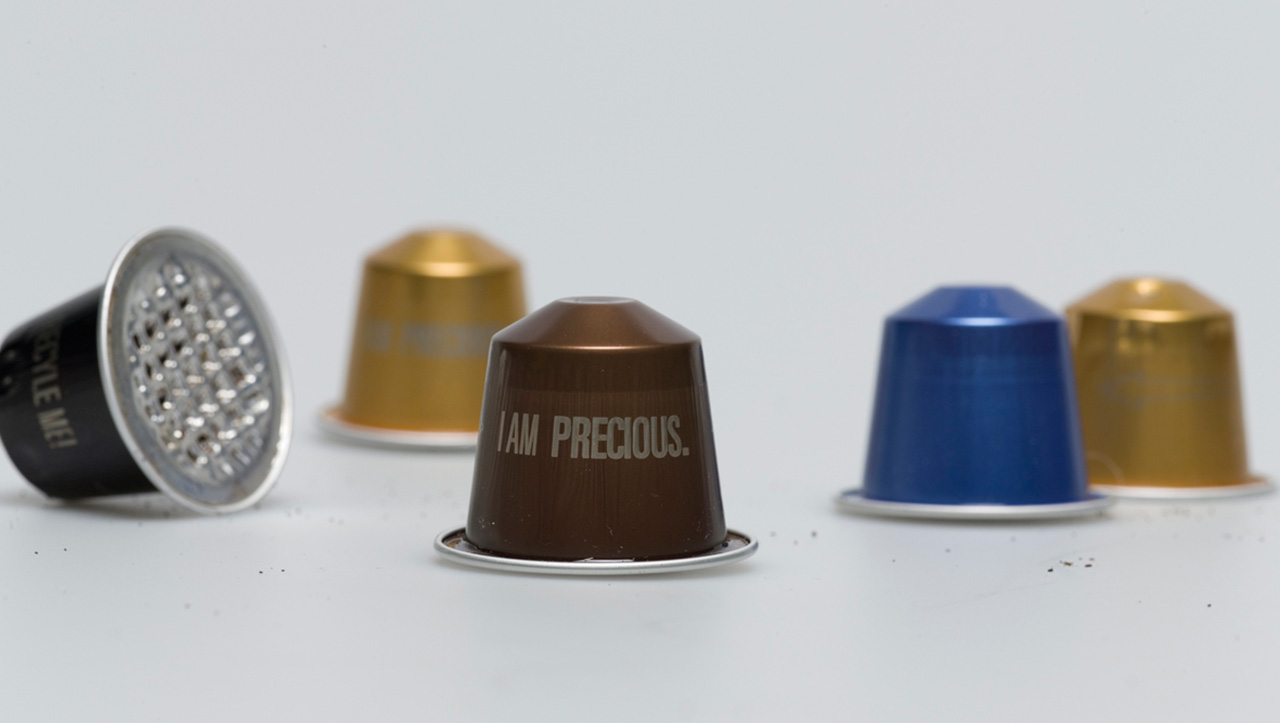 I AM A GRAND CRU COLLECTOR.
I drink, but I do recycle too!