Space
Empirecollection – New!
surprisingly modern
The Imperial Furniture Collection owns one of the most comprehensive collections of furniture from the Biedermeier period. (Fotos: Edgar Knaack, © Schloß Schönbrunn Kultur- und Betriebsges.m.b.H., Tapeten: Spörlin & Rahn, TMW, Team: Silvia Stocker) Visit the museum…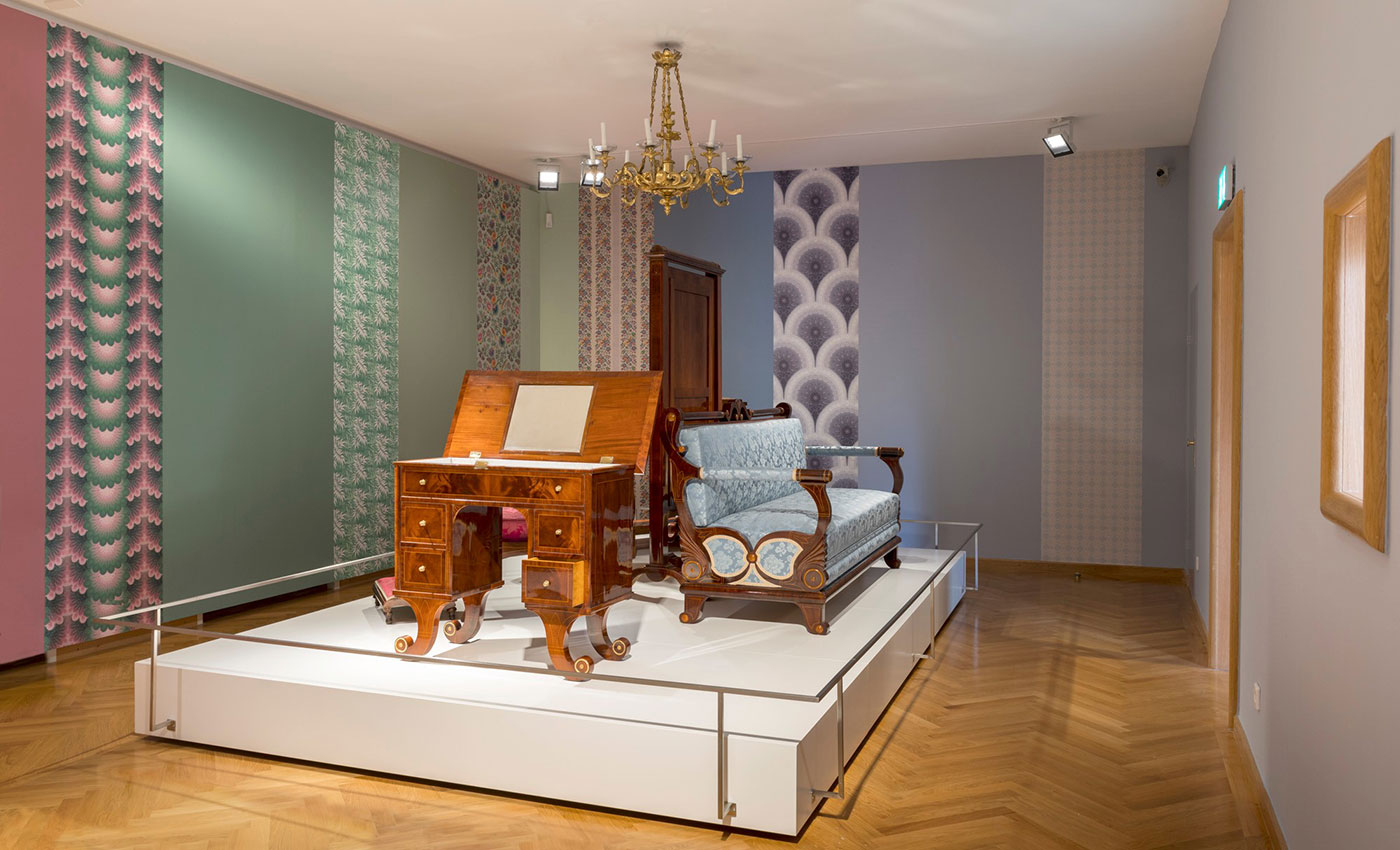 biedermeier?
round Squares,
geometric flowers,
BLACK LEAVES, sunny circles, bold stripes
and so on!